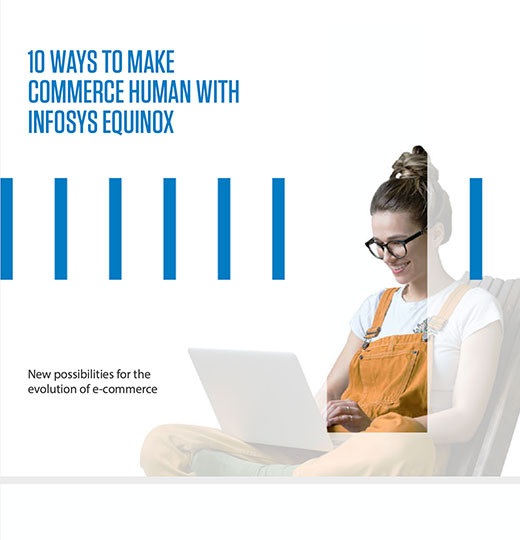 Infosys Equinox is a digital commerce platform that drives human-centric and memorable omnichannel shopping experiences. It is an API-first, microservices-based, headless, cloud-native digital commerce platform. It offers B2C, B2B, B2B2C, D2C, marketplace, in-store, and other new-age commerce capabilities on a single platform. The platform operates on a commerce-as-a-service model to provide an end-to-end commerce solution.
What are the Top 10 Ways to Make Commerce Human?
The evolution of e-commerce is here. Discover how you can lead the future of e-commerce in 10 ways. Register to view the ebook.