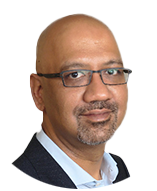 Amit Kalley
CEO, Infosys Equinox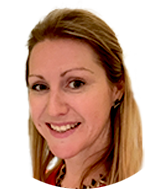 Kathryn Heap
Head of Digital Product and Customer Experience at Morrisons
Today's consumers are hybrid. They routinely use online and offline channels in their buying journeys, sometimes at the same time (as with mobile devices or in-store kiosks).
This fundamental shift in buying behavior has also shifted consumer expectations. They want a consistent and seamless experience across all channels and touchpoints – parity among products, pricing, and promotions – and its personalized experiences that win their wallets.
To serve this modern consumer, brands and retailers need a unified infrastructure that holds a 360-degree view of the customer and connects commerce capabilities to every engagement point they encounter.
In the recent Financial Times webinar Engaging the Hybrid Consumer, Amit Kalley, CEO of Infosys Equinox discussed the critical foundation retailers need to serve today's shopper, everywhere.
Customer data is king
Data is the thread that stitches touchpoints together for a seamless experience. To know what consumers have done, are doing and likely to do next determines what content, coupons, and catalog items to show segmented and individual users at any time.
Consumer genome is the moniker for Infosys' consumer insights cloud, which captures hundreds to thousands of behavioral attributes and combines it with AI and machine learning to drive knowledge correlations about consumers and their intent. Brands and retailers using consumer genome data can see 40-50% improvement in response rates to personalized emails, push notifications, targeted web content and direct marketing.
When applied to cross-channel, hyper-personalized digital strategies, enriched consumer data provides as close to a 360-degree view of the consumer as possible, filling in the unknowns with demographic and lookalike audience data that can help you execute more reliable "predictive" targeting.
But it's not just about having the data, it's about using it wisely. Co-panelist noted "you have to always be a little bit more focused on what you're going to do with [the data] before you start collecting it and knowing what you want to collect."
There's only phygital
Hybrid consumers carry the whole internet in their pockets, and they don't see your physical store as a discrete channel. Today, supporting endless aisle (real-time inventory visibility across offline and store locations) and BOPIS (buy online, pick up in store) are table stakes. Consumers expect these capabilities and lacking them is a competitive disadvantage.
Beyond the basics, retailers are adopting in-store digital capabilities that streamline the shopping experience – and collect valuable customer insights. One strategy is to provide reasons for store shoppers to use mobile apps in store. As mobile apps replace the plastic loyalty card, digital features and services can encourage more "swipes" that track engagement and purchases. Because mobile apps are individually authenticated with a user's email, they can be connected to digital and physical profile data.
In this case, the "swipe" starts with opening the app. Offering free Wi-Fi is one way to encourage a swipe, as is showing personalized promotions as a user browses the store through beacon technology. Unlike traditional loyalty cards that are only used at the till, push promos become part of the in-store journey. Retailers can influence behavior and track response in real-time. Combined with GPS wayfinding data in-store, marketers and merchandisers can test and measure the effectiveness of these journeys and match them back to online behaviors.
"Smart carts" are emerging as the new way to support "scan-and-go" shopping. Smart carts (and baskets) are equipped with a self-checkout-like digital screen, where shoppers can scan their loyalty card and products as they fill their cart, and be served personalized, interactive content and offers as they browse the store. For example, if offered a discount or point bonus over $X, the smart cart can keep a running tally of cart total. Connected to their stored payment information or e-wallet, customers can just walk out the store, bypassing the till completely.
You don't need to 'rip and replace'
Omnichannel retailers typically have large, robust legacy systems across stores and digital properties that have been heavily customized, on which the company relies heavily on. It's not always fast or easy to add new capabilities to these systems. Early adopters of digital-in-store had to outlay significant capital to launch innovative projects, and often data was still siloed between channels. Due to retail's thin margins, it's been only the largest chains that have had the luxury to experiment.
Today, serving the hybrid consumer doesn't need massive capital investment, and it doesn't require a rip-and-replace of legacy systems. With microservices, core commerce capabilities from the digital platform can be stitched into retail systems and POS, order management, promotions engines, inventory systems, account and loyalty programs, and more.
Not only does the technology cost far less than new systems, their modular and independent nature enables them to be easily integrated with or removed from these systems. Retailers can move fast and "fail faster" at a drastically reduced cost.
Inevitably, legacy systems must be replaced. Microservices enable you to slowly migrate, and incrementally replace legacy capabilities with a new digital foundation – one that's future-proof and incredibly flexible to accommodate the needs of today's (and tomorrow's) hybrid consumer.
For more insights and to hear the full discussion, catch the full on-demand replay of Engaging the Hybrid Consumer webinar.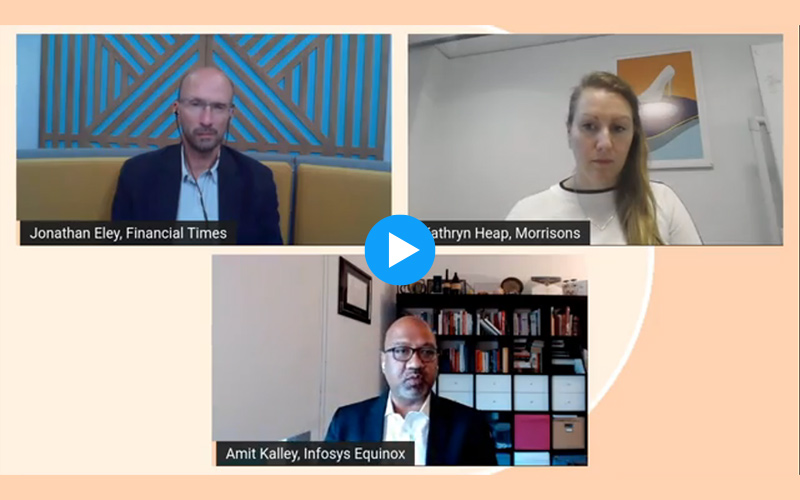 Get ready to engage your consumers in a seamless experience
Watch the webinar for more insights on how you can build human-centric commerce experiences with our platform