Amit Kalley, CEO, Infosys Equinox, talks about the seismic shift in consumer expectations and the need for businesses to rethink and reset their digital commerce strategies to deliver omnichannel, hyper-personalized, and relevant experiences to their customers on their preferred channel. He also talks about how Infosys Equinox, our human-centric digital commerce and marketing platform, can help businesses deliver memorable shopping experiences across the commerce value chain.
Perspective on Shifting Consumer Expectations and the Evolution of Digital Commerce Platforms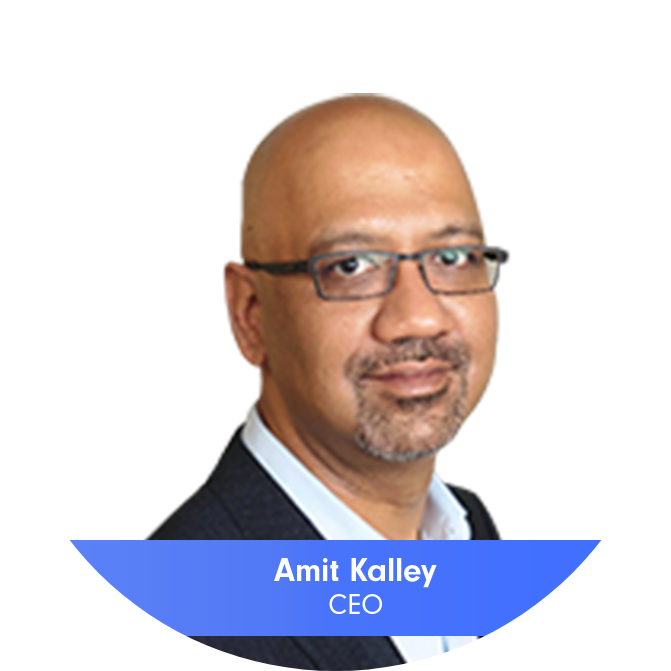 00:08

What shifts are you seeing in consumer behavior and eCommerce today?

03:06

How should brands be responding to these shifts?
Q1. What shifts are you seeing in consumer behavior and eCommerce today?
The best way to engage a consumer has always been to have a store where the foot traffic is the highest. Over the last couple of decades, digital footfalls have gradually been supplementing physical footfalls. And in the last 15 months – that pace has accelerated dramatically – with over a decade's worth of growth in eCommerce happening in a little more than a year.
I see 3 major shifts in consumer behavior, which are somewhat connected:
The first is Omni-channel experiences: Consumers now expect to engage with retailers and brands as they are navigating their daily digital journeys. For instance - a consumer hears of a product on an ad on their news feed, gets interested when they see a video endorsement on TikTok or YouTube, orders the product from their Alexa or WhatsApp, and gets their product or customer service questions answered vai SMS. Very importantly - their experience across these various channels needs to be seamless, consistent, and hyper-personalized.
And this is just not for digital experiences - consumers will still be visiting stores, and they expect a seamless and interwoven experience traversing across the physical and digital channels.
This leads to the second shift: Hyper-convenience. Consumers now expect to get any product that they want, when they want it and where they want it. They want easy access to the global product assortment, and easy fulfillment options to pick up at a store, or have it delivered within days, if not hours.
Another aspect of hyper-convenience is their expectation on how to shop - across search platforms, in marketplaces, or super apps. Consumers spend almost four and a half hours a day on smartphones, and 90% of that is on less than 15 apps. It is in those apps that the entire retailing journey has to be integrated - from product discovery to exploration, engagement, attraction, conversion, transaction, and fulfillment.
And the third major shift is on Social Influences. Increasingly, consumers, today discover products because someone they know or follow someone on social media who talks about it or recommends it. They then look up the product details on the brand site, search engines, or marketplaces, and then the ratings and reviews on the product across the various platforms, before deciding to buy. In our hyper-networked society, social influences have an outsized impact on our purchase decisions.
So to sum it up, the digitally native consumers today expect socially influenced, hyper- convenient, and seamless omni-channel experiences for eCommerce!
Q2. How should brands be responding to these shifts?
Most companies have been gradually investing in eCommerce, but the seismic shifts in consumer behavior are forcing a rethink, and sometimes a reset, of their digital commerce strategies. Their new approach has to span across the entire commerce value chain while leveraging the technology leaps we have accomplished over the last few years - how to better anticipate an individual consumer's need, how to target and engage them at the right time with the right offering, how to convert that engagement, across channels, and how to fulfill those orders while meeting, if not exceeding their expectations. It is also important to complete the last part of that loop - to capture insights from each of these marketing and sales activities to further refine the creation of personalized strategies for the same, or a similar consumer, the next time around.
The first question that companies should answer is what consumer experiences do I need to offer today, and in the future. There has always been a debate on the best way to design the eCommerce user experience but point and click websites are now passe' - I believe that the best interface is NO interface at all! While having your website or app is still important, companies must allow their target customers to explore and purchase their products as they are connecting with friends on social media, watching videos on streaming platforms, chatting with family on messaging apps, or playing video games online. My smart refrigerator should be able to order milk and cheese from my neighborhood supermarket if it thinks I am running low!
Secondly, companies now need to have endless aisles both online and in-store, with visibility to their global product assortment and inventory. Consumers expect to have access to any product they want and it is important to be able to offer them the ability to explore and buy those. This also requires companies to rethink their entire supply chain network, systems, and partnerships so that they can get any product into the consumer's hands anywhere in a matter of days if not hours and do so in a cost-efficient manner. This is giving rise to dark stores, cloud kitchens, etc for various retailers. For CPG companies, this could mean setting up distribution centres and last-mile delivery capabilities across geographies, to be able to meet drop-ship orders from retailers, or D2C orders from their brand sites or marketplaces.
This leads to the importance for brands to offer their products in the relevant marketplaces or have their marketplace. Marketplaces offer a convenient one-stop-shop for consumers, and it is critical, especially for CPG companies, to have their products listed appropriately. This requires deciding the right strategies for what sub-catalogs to offer in each marketplace, how to price them, and how to fulfil profitably. Companies also need to actively monitor and manage the customer feedback from these marketplaces given the potential impact on their brand image and perception.
Brands also need to think about their key customers and influencers the way they thought about franchisees and brand partners in the past - given that several of them can help generate significant additional sales, they need to create targeted programs to retain them, and also reward them for the revenue uptick they generate. Some leading brands are even providing these influencers with an online platform to drive more sales without setting up a physical store!
All these changes are significant and touch multiple key areas of operations. Organizations now need to take a comprehensive view of digital commerce across marketing, merchandising, eCommerce, store-ops, supply chain, and customer service and drive rapid transformation to take advantage of the opportunities in this digital-first world. The opportunities are huge - both for playing defence and offense on their revenue, and to do so profitably!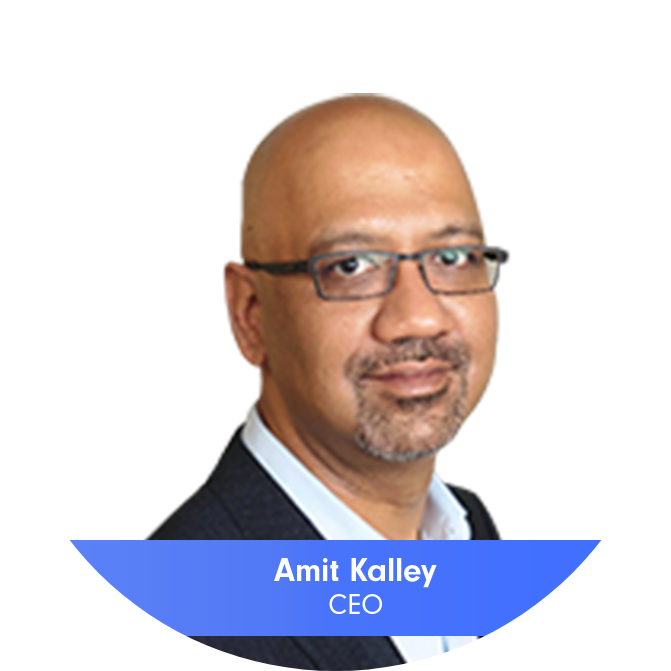 How Enterprises can Find the Perfect Balance Between Agility and Adaptability with Infosys Equinox
00:07

What is Infosys Equinox?

04:36

What makes Infosys Equinox unique?
Q1. What is Infosys Equinox?
Infosys Equinox is a suite of digital commerce and digital marketing capabilities that can help any company rapidly transform its online and in-store experiences for a digitally native world. To succeed in an ever-evolving digital commerce landscape driven by rapid shifts in consumer behavior and industry dynamics, businesses need a commerce platform that achieves the perfect balance between agility and adaptability - and Infosys Equinox provides that to enterprises.
Over the years, we have been investing in creating these capabilities in-house in Infosys, which have now been implemented by various enterprises. We have also made some strategic acquisitions in targeted areas to add several unique IP assets. And our large partner ecosystem lends us certain capabilities which we have integrated with our platform to provide unique value propositions. All of these have been brought together on our future-proof technology platform to create Infosys Equinox.
Our platform offerings can be classified under 4 categories - Equinox Microservices, Equinox Commerce, Equinox Experiences, and Equinox Marketing.
At its core, the Equinox Suite is a headless platform that offers dozens of cloud-native microservices for the various business models used by enterprises - B2C, B2B, B2B2C, D2C, C2M, online marketplaces, and digital malls. Each of these microservices provides a specific and comprehensive business capability. They span across the various domains of digital commerce, such as product, profile, transactions, order management, fulfilment, and performance marketing. So, the product domain will have product-related microservices - such as catalog, pricing, merchandising, inventory, search, ratings, and reviews, etc. And the transactions domain will have cart and checkout, payments, tax, address verification, etc. Implementing these microservices can allow any company to obtain the latest and greatest functionality set very quickly, and this can co-exist with their other systems with a simple integration using APIs. Several of our clients using this strangler pattern to drive a gradual transformation of their legacy monolithic systems.
Companies also have the option of implementing the entire Equinox Commerce platform - which gives them comprehensive omni-channel commerce capabilities, with easy administration tooling for both business and IT users. The platform comes with a responsive web and mobile storefront that can be easily customized by organizations for their websites. Equinox also has an innovative App Store framework with over 100 apps that can be used by clients to rapidly add or extend the capabilities of the platform.
While the platform itself is headless, the Equinox Suite also offers a variety of pre-built experiences and digital journeys out of the box - while you of course get a responsive web and mobile site, the platform offers conversational commerce using AI chatbots, social commerce, live commerce with our event streaming platform, voice commerce via Alexa or other voice assistants, IoT via smart appliances, etc. We also have AR/ VR integrations and gamification extensions that can be embedded into the customer journeys.
Equinox also has a dynamic storefront developer platform that provides a WYSIWYG, drag and drop IDE to create unique and dynamic eCommerce interfaces rapidly for clients that need to build multiple storefronts quickly.
And finally, with our Equinox Performance Marketing offerings, we provide powerful functionalities for clients to drive hyper-segmentation and hyper-personalization across digital channels using AI and ML. We also have microservices to help optimize their digital marketing spend, with capabilities in Media Mix Modeling, Multi-Touch Attribution, and Micro Market Districting.
As I said earlier - the Equinox suite of offerings is designed to provide maximum acceleration to companies looking to enhance their omni-channel commerce capabilities, and the ultimate flexibility to stitch unique digital journeys for their customers. The perfect balance between agility and adaptability - just like the Spring and Fall Equinox.
Q2. What makes Infosys Equinox unique?
Infosys Equinox is the most advanced digital commerce suite available to enterprises today - functionally and technically. While there are several unique features of the Equinox Suite, let me highlight a few:
First is the MECE nature of the platform offerings. Our microservices are Mutually Exclusive while Collectively Exhaustive. Companies can deploy only the specific capability that they need without having a dependency on any other component. And the suite of microservices covers most, if not all, of the capabilities required by any company for omnichannel commerce.
Secondly, all our microservices come with their business tooling - which allows business users to actively manage the platform behavior without having to rely on IT to make code or configuration changes. This design principle has ensured that the microservices are cleanly aligned to specific business functions. Also, all the work being done across departments is grouped into projects, with associated workflows - so multiple departments could be working on a promotional event and see their progress via a simulated site while scheduling the approved site changes to get pushed to production when desired.
Next is the inherent flexibility of the platform in supporting multiple commerce models. Our customers are using it for B2C, B2B, B2B2C, D2C, etc. Some customers are using it as a Digital Hub to support hundreds of their brands across the globe, while some others are using it to connect with marketplaces or build their marketplace. And all of them are using the same platform - not different variants.
The fourth unique aspect and probably the biggest strength of the Equinox Suite is its technology. It is a cloud-native and cloud-agnostic platform - we offer it as a managed SAAS offering, but clients also have the option of deploying it on a cloud of their choice. Each microservice follows the absolute best architectural practices and principles - for instance, each of them has the right granularity with their own data store, and they communicate with each other using well-defined APIs, and that too only via the orchestration layer. The underlying tech stack is a collection of best-in-class open-source technologies, which removes any lock-in considerations for clients, and they can easily extend these microservices as well if they so desire. And the platform is designed for high performance - it scales across its various layers and tiers, and our SLAs for performance, availability, and security are among the best in the industry.
And finally, by virtue of Equinox being an Infosys offering, our clients can choose to get the best of both worlds - a best-of-breed platform, with an industry-leading System Integrator. This allows them to create various unique implementation and commercial models depending on their needs. Infosys with a market cap of over 90 Billion Dollars works with some of the largest Retail, CPG, Telecom, Media, and Manufacturing companies. In fact, we manage and support over 150 Billion Dollars annually of eCommerce GMV across these clients. We have accumulated a wealth of experience in this industry and are able to drive and commit to business outcomes - to meet both the short and the long-term goals of our clients.
So, our human-centric platform, our future-ready technical architecture, and our integrated ecosystem of platforms and services help us be the solution of choice for enterprises that desire to transform their omni-channel commerce and lead from the front.